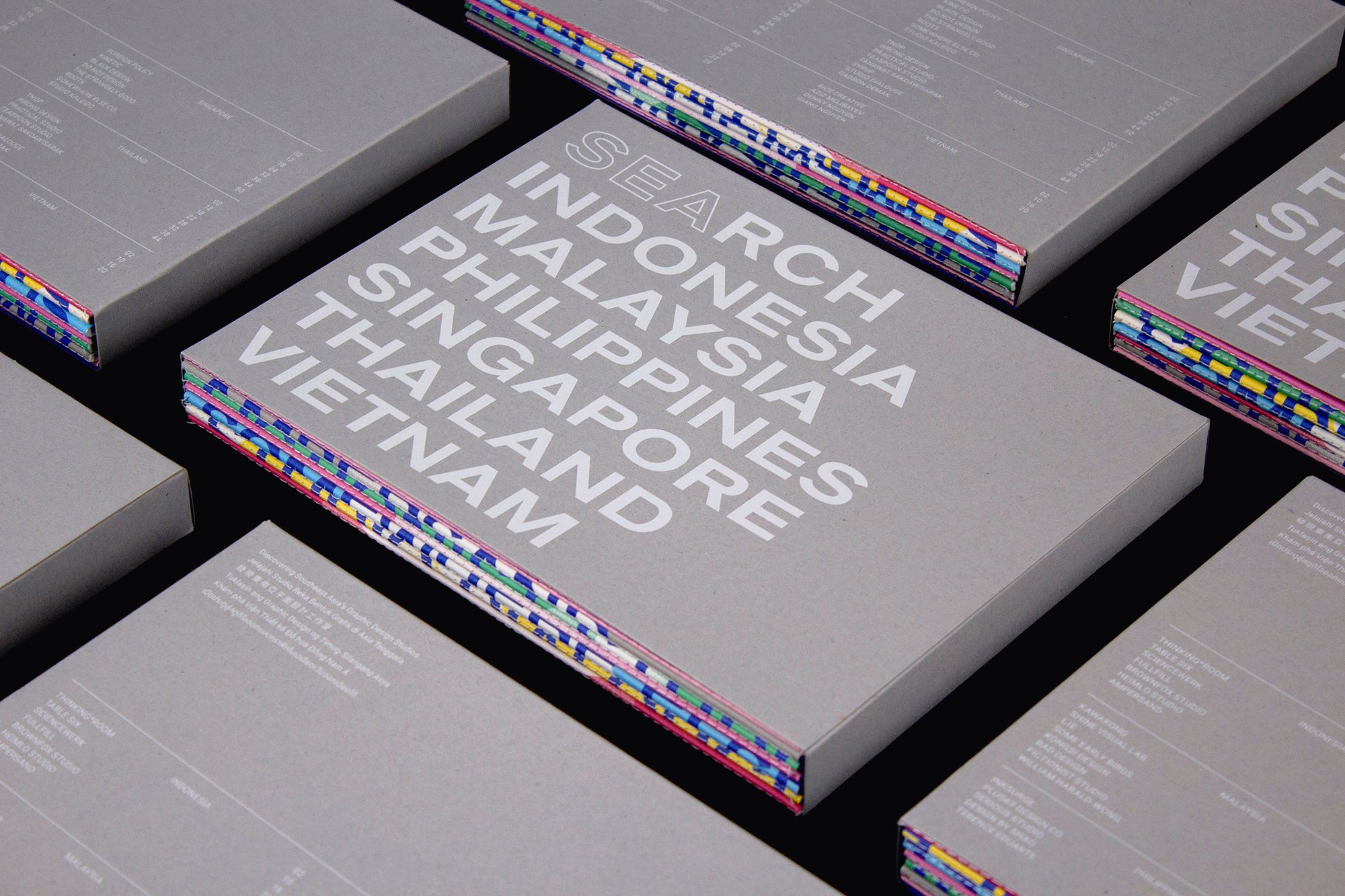 SEARCH
SEARCH: Discovering Southeast Asia's Graphic Design Studios
A visual documentation features and showcases 40 Southeast Asia's graphic design studios and a range of inspiring design work. It includes interviews that offer an inside look at the creative processes of design studios and designers in Malaysia, Singapore, Thailand, Indonesia, Vietnam, and the Philippines.
Specifications:
Size: 210 x 280mm
Pages: 300
Print: 4 color Offset + 1 Pantone
Cover: Slipcase
Edition of 600
ISBN: 978-967-16092-0-0
*For local orders in Malaysia, please proceed to https://shopee.com.my/wearenotlie.
**For international orders, if your country is not in the list, kindly drop us an email at hi@wearenotlie.com to inquire and provide us the country of destination and the items you would like to purchase. Thank you!